Modern dental treatment under the microscope allows for the most complex manipulations to obtain accurate and high-quality treatment.
The importance of the microscope in dentistry
"You cannot treat what you cannot see", said Gary Carr, one of the founders of dental microscopy. Using traditional methods of treatment, being equipped with a small mirror and having no means of magnification, what can your doctor really see?

Using magnification in dentistry (binocular loupes or surgical microscope) offers huge advantages in the treatment.

Dental operating microscope allows obtaining from 3x to 30x zoom magnification. The microscope is used in various fields of dentistry - in surgery, therapy, and in orthopedics.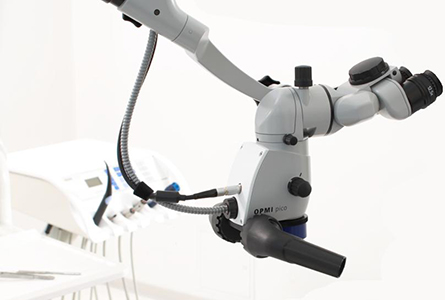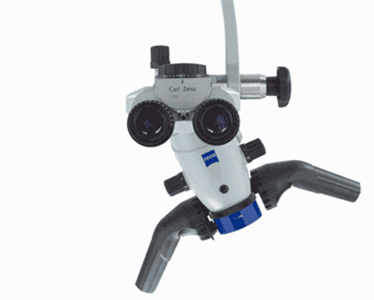 Advantages of using a dental operating microscope:
When removing caries healthy tissue remains intact.
Filling material fits to the tooth tissue precisely, which in turn reduces the risk of further complications, such as secondary caries, nerve inflammation or loss of a filling.
Dental operating microscope plays a very important role in the root canal therapy. Without a microscope, it is very difficult to identify and locate additional canals, if not detected; there can be complications after the treatment.
Also, the microscope allows removing remains of the filling material, broken tools, and is very important for retreatment of canals.
Microscope is also widely used in orthopedic dentistry. Using the microscope offers very high precision when performing reduction of tooth structure to prepare for fixed prosthetic construction, minimal milling of tissue, minimal injuries. As a result, we get a very accurate adherence of the crown to the tooth. If the microscope is not used for crown preparation, it leads to low-quality tooth preparation, ridges, chips and fractions, etc. invisible to the naked eye, which ultimately leads to inaccurate marginal fit of crowns, poor cementation, crown loss, around the tooth gum and bone inflammation, loosening and tooth loss.